Announcements
June 8, 2021
Get the most current information about Arc (formerly Smart Fare) including project timelines.
Rider Essentials
All Stops & Times
Maps, routes, and schedules cover where and when to go.
Fare Information
Information about various fares and fare products.
Services
Learn about upcoming detours and bus stop closures.
Guides
Covering trip planning, bikes, accessibility and safety details.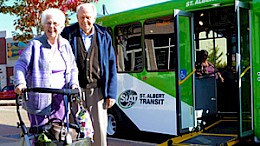 Support
Providing dignified mobility to residents with a physical or cognitive disability.