$40 for 40 Donation Campaign
St. Albert Children's Theatre is 40 years old and, to celebrate this milestone, we've launched the $40 for 40 campaign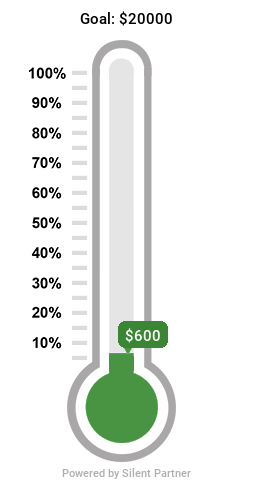 Our goal is to raise $20,000 – equivalent to one sold-out house at The Arden Theatre. Money raised will support this program that provides training and leadership opportunities for young people through skills development in acting, singing, and dance.  
Over the last 40 years, we have produced over 95 main stage productions at The Arden Theatre, during the International Children's Festival of the Arts and beyond. More than 2800 actors have graced the stages and put in over 100 hours of rehearsal time for every production, bringing unforgettable theatre moments to over 200,000 audience members.  
St. Albert Children's Theatre is a unique program that creates a safe, creative environment for youth to find themselves, grow, and become more confident people as they go out into the community and participate in the world. Supporting and enriching young people's passion for the performing arts and providing them essential life skills like leadership, confidence, commitment, dedication, collaboration, and respect is at the heart of the SACT experience and, of course, is tons of FUN!   
As we launch into a new decade, we have the opportunity to grow and be more accessible to the community. Your $40 donation will help ensure SACT's continued success. As the resident company of the new City Arts Space, we have multiple breakout rooms along with a smaller 150 seat performance space that offers us new event and production opportunities.     
As SACT continues its evolution, we are excited to branch out and explore the development of original scripts and new works, hold workshops and masterclasses, and expand the scope of the participants into new areas. The secondary performance space opens the doors to a more comprehensive range of theatre that can be produced.  
Your $40 donation will help us ensure this important program continues to nurture and inspire youth, creating theatre magic for many years to come.   
---
Last edited: December 10, 2021